Maximizing construction process efficiency and delivering high-tech innovative solutions, the top prefabrication company in Manesar Metalspace Buildcon delivers a wide spectrum of modular construction solutions in the form of prefabricated building solutions in Manesar which are advanced alternatives for traditional brick and mortar or concrete buildings. By leveraging an advanced scope of industry know-how as well as use of high-tech equipment, the company is able to manufacture class-leading low cost housing solutions in Manesar which feature efficient resource optimization, flexible design layouts, adequate weather protection, ultimate longevity as well as the best prefabricated buildings price in Manesar.     
Our process as well as products redefine industry norms and with their end-result excellence make sure to yield a positive environmental protection impact. Metalspace Buildcon has a proud heritage and a dominant expertise as the best prefabricated buildings supplier in Manesar and empowers industry leaders with suitable solutions strictly monitored for high-end performance delivery and unrivalled quality advantages. We combine our strictly regulated quality controlled in-house off-site construction processes with decades of industry know-how and excel in our strivings to make possible better product standards. Our high-end operations for refabrication construction in Manesar are safe and highly efficient which result in peak quality benefits from our competent solutions.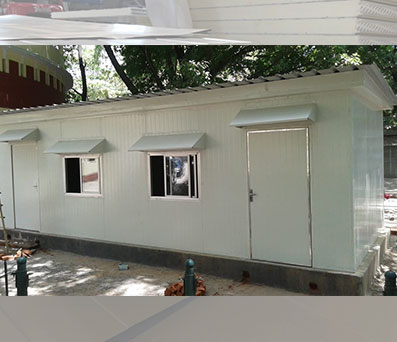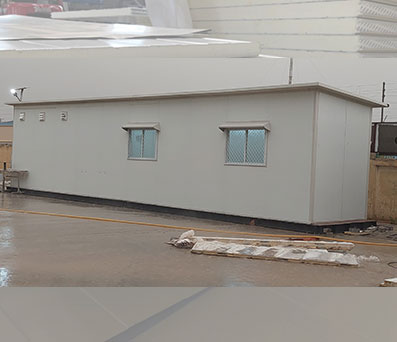 Prefabricated Buildings Applications
By eliminating the traditional anomalies and process inefficiencies of conventional construction, the prefab manufacturing company in Manesar ensures enhanced and widescale usability for its prefab site infrastructure in Manesar. Our buildings can be used as healthcare and educational institutes, residential accommodation, living shelters, storage buildings, hospitality infrastructure, testing facilities as well as clean rooms or cold room enclosures.      
Prefabricated Buildings Features
High-tech prefabrication solutions in Manesar from Metalspace Buildcon, the No.1 prefabricated infrastructure manufacturer in Manesar are known for their following unrivalled features and advantages –     
Function-specific designs
Structural robustness
Lightweight construction     
Reduced energy consumption
Negligible maintenance
Superlative aesthetic finishing   
Best prefabricated buildings price   
Safe and sustainable