Prefabricated building construction for the high-quality prefabricated modular buildings in Jaipur is a process which surpasses the traditional limitations and anomalies while making possible enhanced production control as well as quality standards. The top prefabricated structures supplier in Jaipur Metalspace Buildcon is a renowned expert involved with design and development of lightweight and modular prefab building enclosures in Jaipur which possess a wide array of unrivalled features making them optimum alternatives for traditional or conventional structures. The leading prefabricated buildings manufacturer in Jaipur has a dominant expertise in the industry and its prefab modular structures in Jaipur maintain consistent quality across the board while being net-zero emission construction solutions.      
The top prefabrication company in Jaipur Metalspace Buildcon is a leader in its segment and through its highly quality controlled construction processes helps save more than 70% times and 50% costs during development stages. These portable and recyclable prefabricated steel structures in Jaipur also serve enhanced residual values and offer long-term cost saving benefits by being energy efficient as well as very low on maintenance. You can avail these enclosures in a wide array of dimensional specifications and choose the optimum choice of insulation panels for these prefabricated metal buildings in Jaipur.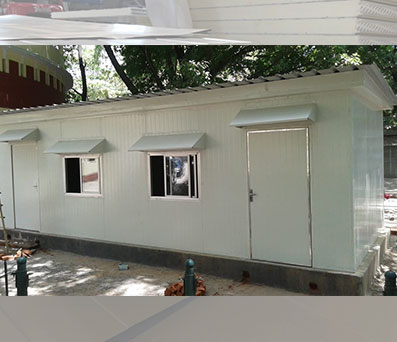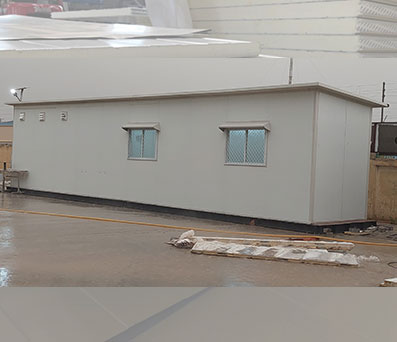 Prefabricated Buildings Applications
Combining the efficiency of off-site construction with a dedicated approach of a high-end precision in design, the modular structures from the top prefabricated buildings supplier in Jaipur offer unrivalled quality assurance and result in a more consistent build quality. These enclosures from the No.1 prefabricated commercial buildings manufacturer in Jaipur have been designed to suffice a wide array of construction requirements including the development of office enclosures, homes, commercial buildings, industrial structures, agricultural facilities, school buildings as well as hospitals or clinics.         
Prefabricated Buildings Features
Heavy load bearing capacities and an unrivalled scope of advanced insulation made possible by composite sandwich panels, the prefabricated steel buildings in Jaipur from Metalspace Buildcon are fast, reliable and efficient enclosures which offer great energy efficiency advantages. Some top-notch features from opting of prefabricated building construction in Jaipur include –         
Rapid construction
Strong and durable enclosures
Energy efficient and eco-friendly  
Build to last enclosures
Corrosion and seismic resistant
Design flexibility
Enhanced aesthetic balance
Best prefabricated buildings price