Spearheaded and directed by an expert team of architects, engineers as well as designers who operate in state-of-the-art cutting-edge machinery integrated factories, Metalspace Buildcon as the top prefabricated structures supplier in Dehradun is able to maintain a strong market reputation and a credible know-how in the industry. We design and develop state of the art prefabrication solutions in Dehradun and our operations strategically span across the length and breadth of the country in order to furnish high-tech prefabricated modular buildings in Dehradun which support the current wave or urbanization and take infrastructure development processes to an all-new level of precision, quality, swiftness, efficiency as well as affordability.       
As the top prefabrication company in Dehradun, Metalspace Buildcon caters to a diversified clientele of high-profile businesses, industries and commercial institutes at a national level. We employ a dedicated and 100% committed workforce tasked with the endeavours of market research, evaluation, designing as well as prefabricated buildings construction in Dehradun to yield a competent range of modular structure solutions fit for commercial, residential, agricultural as well as industrial sector applications. Our modular and eco-friendly solutions for prefab site infrastructure in Dehradun are commended for their sustainable performance and huge energy savings resulting from use of composite insulation envelops as well as completely off-site indoor fabrication.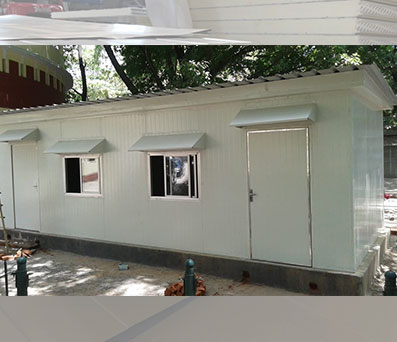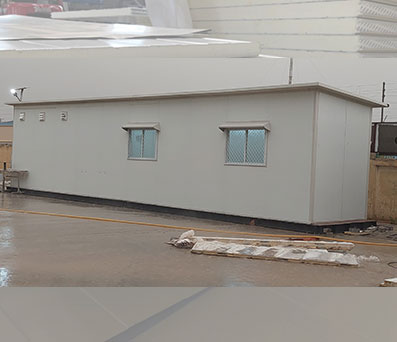 Prefabricated Buildings Applications
Posing multiple advantages from being lightweight, portable and cost-effective to serving unrivalled material efficiency and structural rigidify benefits, prefabricated site infrastructure in Dehradun and other modular construction solutions have been on the rise in their implementation as mainstream building development alternatives. Their popular applications range from residential buildings, office facilities, storage units, schools, hospital facilities, service stations, worker shelters, control rooms and mills.          
Prefabricated Buildings Features
Modular prefab enclosures developed by the top prefabricated buildings construction company in Dehradun Metalspace Buildcon are transported as standardized sectional components to the final site for a swift and easy installation. By taking more than 70% of the production process off-site, huge rewards in terms of eco-friendliness and environmental sustainability are achieved. These lightweight high-grade material framed and insulated panel enveloped structures deliver the following unrivalled features as well as advantages –  
Faster on-site process
Corrosion, fire and seismic safe  
Higher quality consistency
Material efficiency and wastage reduction  
Best prefabricated buildings price
Reusability and modification
Sturdy and rigid enclosures
Energy efficient and sustainable